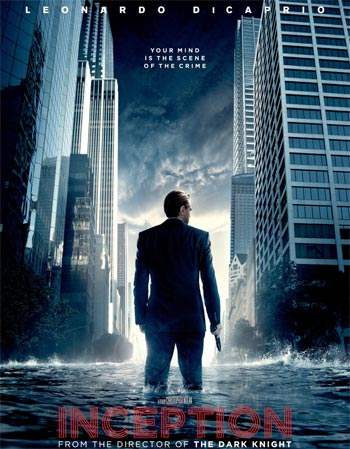 Releases on: 16/7/2010
Director: Christopher Nolan
Cast: Leonardo DiCaprio, Ken Watanabe, Michael Caine, Ellen Page, Marion Cotillard, Joseph Gordon-Levitt, Cillian Murphy, Tom Hardy, Tom Berenger and Lukas Haas.
Genre: Mystery/ Sci-Fi/ Action
Language: English
Inception
Synopsis:
Inception is a story about a young guy Dom Cobb (Leonardo DiCaprio) blessed with a rare and unique ability of extracting and stealing valuable secrets from within the deep sub-conscious state of mind- dream.  This dangerous art has not only turned him an eager player in this new world of corporate spying but has also made him an international refugee and cost him all he has ever owned and loved. He can get his life back only if he is able to accomplish one last job the impossible-inception. This time it's not about stealing an idea but planting one. Cobb and his team have to find out ways and prepare themselves from the dangerous enemy with an eye on their every move. An enemy only Cobb could sense.
Inception Movie Review:
Very rarely one has an opportunity to watch a movie of life time, Inception being one of them. A movie filled with oceans of dreams and the most likely the capability of creating them. Dom Cobb(Leonard DiCaprio) has a venture to get into peoples mind and modify their dreams which would reflect a change in their  life. However this in turn changed his life completely and took him away from his family. Now the only way to get back near them is to accomplish the final task given to him by Saito(Ken Watanbe). Now he creates a web of dreams, each part representing a layer which gets deeper and deeper. He assembles his team comprising of Arthur(Joseph Gordon-Levitt), Ariadne(Ellen Page), Eames(Tom Hardy) and Yusuf(Dileep Rao) and starts working on the project. The goal being to enter the dream of Saito's rival Fischer(Cllian Murphay) and plant the idea in his subconscious, so deep that he belivies that it was he who thought about it. His achivement in the project will now take him back to the doorsteps of his house, his kids, his life.
An awesome concept and a thrilling experience. The overall ability of the concept will hold you on the edge of your seat right till the end.
.

.