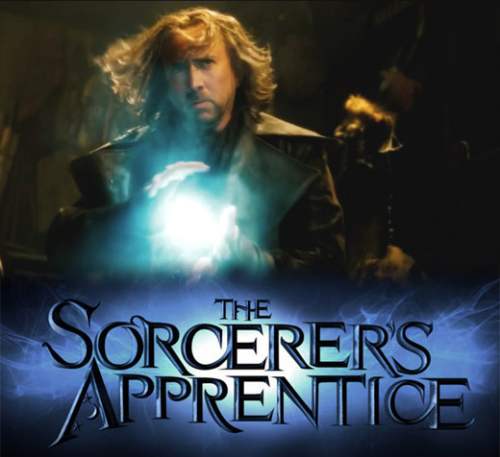 Movie Name: The Sorcerer's Apprentice
Releases on: 14/07/2010
Director: John Turteltaub
Cast: Nicolas Cage, Jay Baruchel, Alfred Molina,Teresa Palmer, Monica Bellucci, Alfred Molina, Toby Kebbell,..
Genre: Action, Science Fiction (Sci-Fi), Adventure
Language: English
Synopsis:
Nicolas Cage is the sorcerer/wizard named Balthazar Blake from the New York. His goal is to defend the city from his arch-rival Maxim Horwath (by Alfred Molina). He trains reluctant Dave Stutler ( by Jay Baruchel), who displays hidden talents, to be his  protégé. He trains him in complete art of magic to be his apprentice and accompany him in his task of destroying the dark forces. These two unlikely personalities get together in the run to protect the city. Dave needs to exhibit his potentials in the process and proves to be "The Sorcerer's Apprentice".
.
.