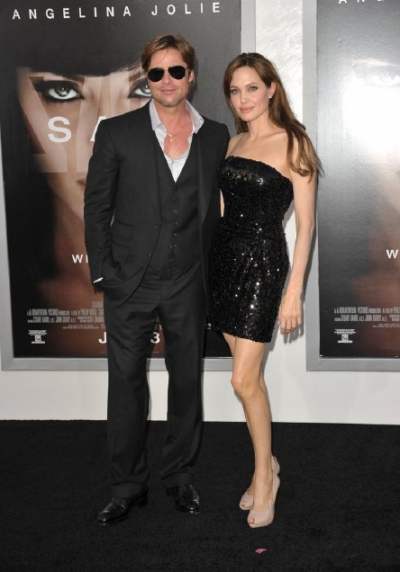 Angelina Jolie looked absolutely stunning at the premiere of her movie "Salt" in in Los Angelos . According to Gossipcentre, the star accompanied by husband Brad Pitt looked breathtaking in a Giorgio Armani little black dress and Ferragamo shoes.
"Salt" the story of of CIA agent Eveyn Salt played by Jolie is an action film. The plot revolves around Eveyn who is accused of being a Russian infiltrator seeing her through a chase for survival. The film involves a lot of stunts for Jolie for which she attaches complete credit to stuntman Simon Crane, who she refers to as a genius.
"Salt" will be in theatres Friday, July 23.