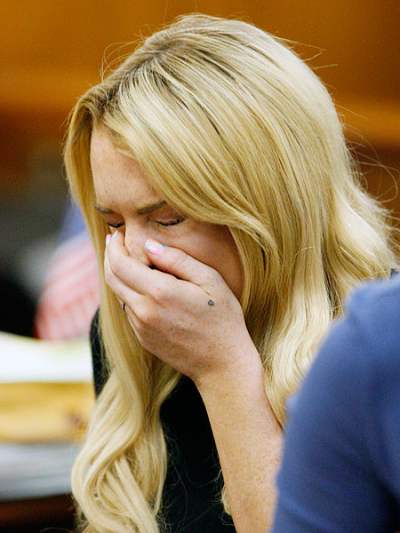 Lindsay Lohan's 90 days jail sentence that began on the 20th of July 22, 2010, saw the star put away in a correctional facility in Lynwood, California. The star used to her comfort of her mansion in Los Angelos is now an occupant of a 12 by 8 feet cell along sides 1800 inmates.
As per the Associated Press the Mean Girls star will now be a prisoner at a the facility which has been previously known for its bandwagon of star occupants like Nicole Richie, Paris Hilton, Michelle Rodriguez  and Khloe Kardashian.
Lohan will be neighbour to Alexis Neirs of 'Pretty Wild' fame, imprisoned for her stake in a chain of celebrity home robberies especially the robbery at Orlando Blooms, but in the retrieved evidence was found a watch stolen from Lohan as well.
But jail sentence isn't going be that bad for the star as she will be able to shower every second day receive 2 cold and 1 hot meal, concentrate on her music, be cheered and closely surrounded by her fans as well as according to her attorney, Lindsay may bid farewell to the Facility as soon as a month if she behaves well behind bars.
.