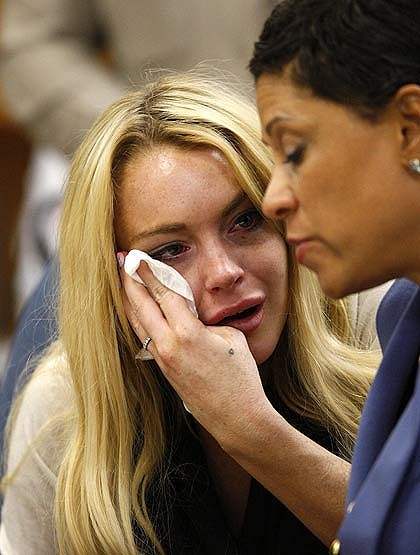 Hollywood actress, the sexy Lindsay Lohan may restore her freedom from  the  jail in two weeks, as maintained by the Times. The actress was supposed to serve a 90-day imprisonment owing to the violation of parole at Lynwood Correctional Facility on Tuesday.
The Times reveals that Los Angeles Sheriff's spokesmen Steve Whitmore maintains that the term may be reduced to 13 days as the Country jail system has the policy to release non-violent offenders early so as to avoid overcrowding in the jail.
We hope Lohan maintains decorum and restores her freedom within 13 days!!
.