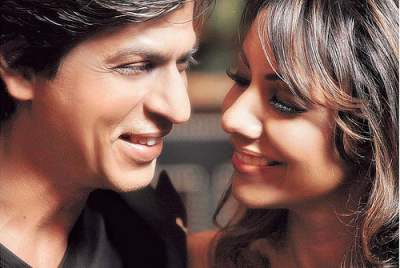 Star couples have always sizzled on screen and surprisingly this time it is none other but King Khan and his beautiful wife Gauri.
Guari Khan who has always maintained a low profile in the industry and after appearing in the India Vogue with husband Khan will be for the first time be appearing on screen with hubby in a commercial for a very popular furnishing house to be directed by famous Ad film maker Sunhil Sippy who is believed to have pulled a lot of strings to convince the couple for his Ad film.
Mrs Khan has been approached a number of times for commercials but it never worked. Well I believe she was destined to debut with the King himself!
.