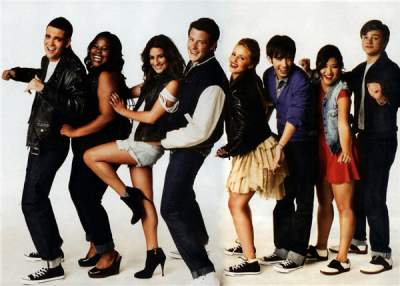 This year's 'Teen Choice awards' will see prime time's new sensation the cast of the new television series 'Glee' host the awards due to air on Fox TV on Monday August 9 2010.
'Glee' that stars, Chris Colfer, Kevin McHale, Cory Monteith and Mark Salling will co-host the  12th annual Teen awards with Pop artist Katy Perry. 'Glee' itself has bagged a total of 13 nominations in various categories. The Teen awards celebrate the greatest teen icons of all time be it television, film, music, sports or fashion. It will also feature performances by Perry, DeRulo and Travie McCoy.
'Glee' which is a musical comedy that tells the story of a bunch of students of McKinley High  that after being defeated by  their rival Vocal Adrenaline make it their ambition to defeat them at the Nationals striving in their own way to accomplish this goal. The series has been the most appreciated and critically acclaimed series of 2009-10 also winning a total of 19 Emmy award nominations this year.
.