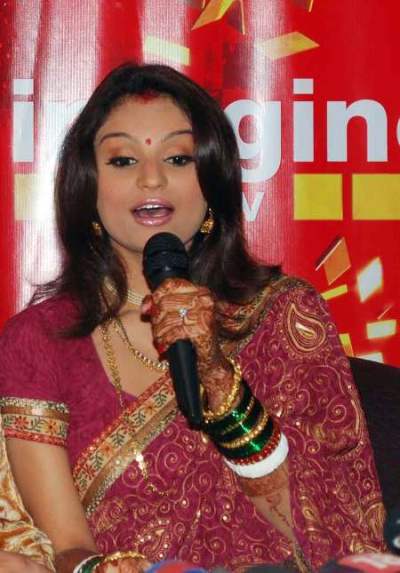 The much talked about marriage of Dimpy Mahajan with Rahul Mahajan has come to an end. Dimpy is the second wife of Rahul Mahajan The marriage came out of a TV reality show.
Dimpy left Rahul house in the early hours of Thursday after being subjected to domestic violence and tortures. Dimpy stated that Rahul beat her up early in the morning when she asked him to let her sleep. Rahul wanted her to unlock the key- pad of her cell phone as he wanted to read the contents of a message that her cell phone had just recieved. Annoyed Rahul, punched, kicked and dragged her by her hair, maintains the Times. Dimpy said that this was not the first time that she has been subjected to domestic violence. During one of the fights Rahul had pointed a gun at her.
Rahul Mahajan's first wife Shewta Singh, a commercial pilot, had seeked a divorce from him owing to domestic violence. Seems like Rahul Mahan refuses to change his wilderness!! Hope the contestants of " Rhaul Dulhania Le Jaenge" who couldn't make it to the top must be pretty relieved now!!
.