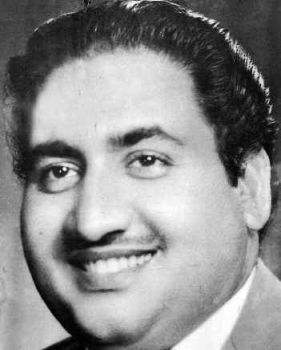 Legendary singer Mohammad Rafis's son, Shahid Rafi, will launch a music academy in his father's name in Mumbai, this Saturday, 31 July. The opening of the academy is in tribute to the 30 th death anniversary of the singer. Shahid Rafi told the IANS that the academy is an outcome of the fans who have repeatedly asked him to start such an academy.
Shahid believes that Mumbai as a venue is apt with Mumbai being the place of Rafi's memorable journey of music.
Shahid Rafi, Firdaus Shahid Rafi, Shahid's wife, and other legends and members of the family of legends like Raju Naushad, who is Naushad's son, Andalib Mairooh Sultanpuri, who is Majrooh Sultan Puri's son, and Mahendra Kapoor's son Ruhan Kapoor  are the members of the academy governing body. Other members include names like Qamaal Mustafa Sikander, Javed Shakeel Badayuni, Manek Premchand, Rashid Zaffar, Kaka J.P.
Well, this is something that th fans of the legendary singer must be looking upto. Something promising, new and different form the realty shows.
.