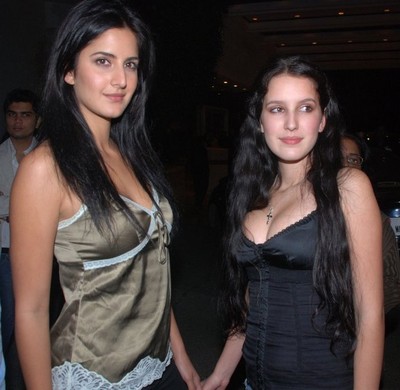 The hot and gorgeous Katrina Kaif is on the top of the charts in bollywood these days. However now she aims even more high and is all set with her plans to start her own production house soon. Along with this she is also ready to get her sister into the world of fame.
Isabelle, her younger sister who is on the verge of completing her acting course in New York is all set for her debut in the industry says the source. Katrina has already started having a talk with the leading directors and trusted filmmakers about her sister. Now thats what we call bollywood sisterhood.
Surprisingly, she is nearly a replica of Katrina and is equally attractive. This could be one more reasons for her to be in the minds of the leaders of the industry.
The grapevine proclaims that Isabelle would appear in a movie by Farah Khan which would hit the box office in 2011 along with Salman Khan.
To add to it, even Karan Johar would likely cast her in the upcoming Dharma production projects.
Hope she to rocks the bollywood, like her sister.