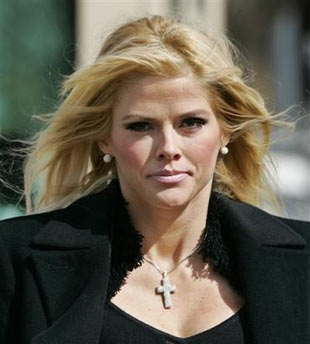 It was not only the dead body of the playboy model Anna Nicole Smith, which was found in the hotel room around three years back in 2007 in the Hollywood. A specification from the officials says that they located a huge amount of cash along with the depressed boyfriend of Anna at the same place.
Katherine Frank took the stand for Howard K. Stern Anna's lawyer boyfriend and the doctors who were not guilty to supply it to the model. Detective Frank claims that the body was noticed and shortly taken away. Stern was completely shaken by this.
Steve Sadow, lawyer to Stern proclaims that all his client's action were just for his lady love. The reports say that she consumed a large amount of drugs, some of them being even for sleep and painkillers.
A bill amount of $4,474 was brought to notice by Kopetman, the pharmacist, and Stern paid the amount for the purchase of drugs.
Another pharmacist Avakian claims that the lady was aware about the overdose consequences.
The judge of the superior court believes that the cause of death will not be an issue of discussion during the trail of the accused Stern.