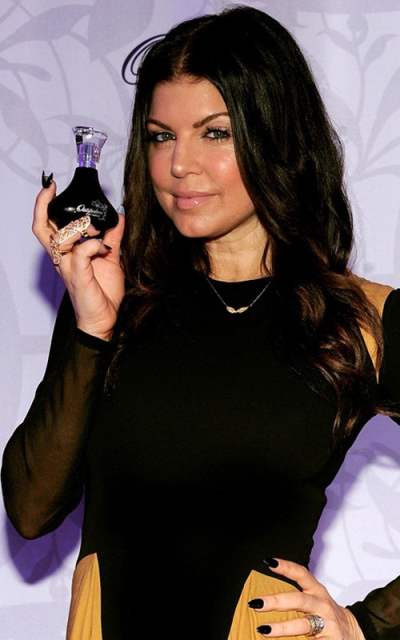 The American Songstress, Stacy Ann Ferguson popular as 'Fergie' recently launched her new perfume christened 'Outspoken'.
The 'Glamorous' singer who is also a rapper, a designer and an actress has now launched her new fragrance at a special night in New Jersey, at the Prudential Center on august 4th 2010.
The beauty looked ravishing in her black and tan dress as she unveiled 'Outspoken'. Speaking about the perfume, she said that it was it had a Boudoir Rock n Roll vibe and bold combination emerging as a shocking fragrance that is irresistible.
According to CT, Fergie and the rest of the Black Eyed Pea's Band rocked New Jersey and are believed to be further touring n to the East Coast, with a probable stop at Hartford.