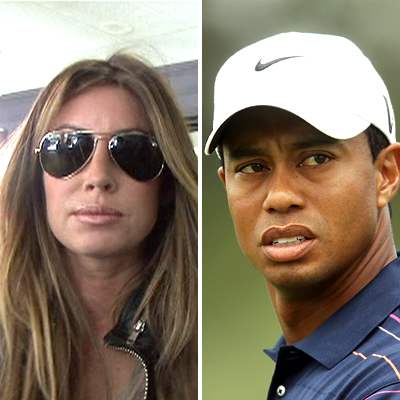 The world's number one golfer Tiger Woods will not be marrying Mistress Rachel Uchitel. According to sources, after finalizing divorce with wife Elin Nordegren, Woods is to marry Rachel, keeping the news hush to avoid paparazzi.
The highest paid sportsperson has been noted saying that the moment he revealed to Elin his intentions of taking Rachel as his bride, she was furious and said that she wouldn't let tramp be stepmother to her children.
But this doesn't really seem to be the reason behind Woods changing his mind about marriage, but sources reveal that Rachel isn't carrying Tiger's baby and so far the couple hasn't spoken in months.
The only person Rachel did hear from was Woods attorney, who wanted to make sure that Rachel, who enrolled to be a part of the new reality series 'Rehab', doesn't breech her 10 million dollar deal with Woods wherein she is legally prohibited to discuss his client.