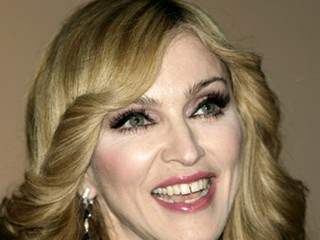 Its a matter of pride for the designers in Mumbai as on the occasion of Madonna's 52nd birthday on August 16 they will have a chance to design the B'day dress for the magical woman.
Reports say that her boyfriend Jesus Luz wanted to surprise her and thus he contacted the designers Falguni Peacock and Shane for the same.
Falguni reveals that the dress is a short black one with delicate work of laces and lots of gold studs. The colour was so decided as it happens to be Madonna's favorite. However, the remaining was researched by the designer's and also Luz helped them out.
The grapevine continues to state that there may be a visit of the couple to Udaipur later this year.
She was last in Mumbai in 2008 with Ex- husband Guy Ritchie when she had a great time along the streets of the city.