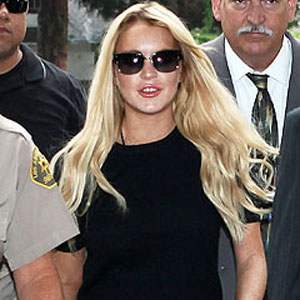 Linsay Lohan who is 14 days down, serving her jail sentence has been reportedly visited by her 16 year old sister, Ali Lohan and Mother Dina Lohan.
According to the TMZ, strict restrictions are being exercised on visitors allowed to visit the star, permitting only blood relatives to visit her at the Lynwood centre. It is believed that restrictions will be relaxed, once Linsay completes 30 days in rehab.
Linsay who was sentenced to a 90 days in jail, for violating terms for a previous probation in 2007, could be released even before she completes her sentence on the grounds of good conduct.