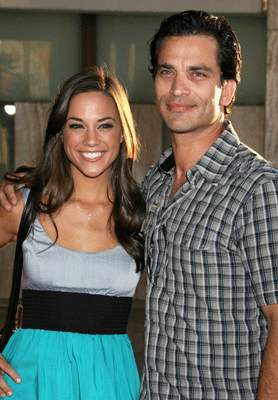 Jana Kramer,  famous for her roles in '90210' and 'One Tree Hill,' married for just a month to Johnathon Schaech, American actor, writer and director, known for movies like, 'Prom Night 'and 'Hush' has decided to divorce him.
According to what a representative of Jana, told 'Life & Style' Magazine, the reason of the divorce being the huge age gap between them, also that the actress couldn't continue living in Johnathan's Bachelor abode. She also said she wanted to thank all her fans for their support in helping her through this.
Schaech, 40 years of age, was earlier married to American actress Christina Applegate.