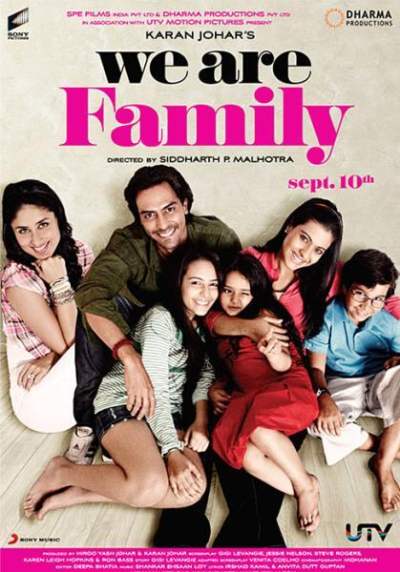 Movie Name: We Are Family
Release Date: 10/09/2010
Director: Siddharth Malhotra
Cast: Kareena Kapoor, Kajol, Arjun Rampal,
Genre: Romance / Drama
Language: Hindi
Synopsis
Mother of three, Maya(Kajol) knows all what she needs to her kids and give them a happy life. Her love for them keeps her near to them inspite of her divorce with Aman (Arjun Rampal)On the other hand, Shreya(Kareena Kapoor) Aman's girlfriend is a well organised and social girl and more intrested in her career.
The situation changes dramatically and now they both have to manage stuffs around together. Can their own priorities keep them happy with the Family?