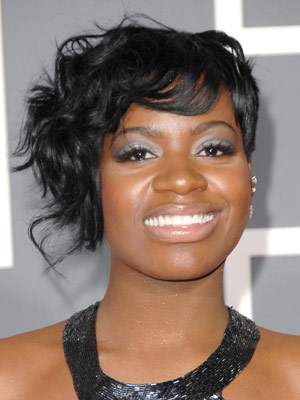 The season 3 American Idol champ, Fantasis Barrino, 26, was hospitalized to a Charlotte, NC hospital following an overdose of Asprin on Monday night. Her manager, Brian Dickens, confirmed to UsMagazine.com, that her injuries are not life threatening.
Her hospitalization came hours after she got to know about the lawsuit filed against her by Paula Cook who claims that Fantasis and her husband Antwuan Cook, share intimate relationship and have also recorded their sexual activities at times.
A North Carolina police report has also classified her asprin overdose act as an attempted suicide. Fantasis manager Dickens tells that Fantasia and Cook had an on and off relationship for around 11 months. Cook used to tell Fantasia that he was not happy with his marriage following which Fantasia fell in love with him and believed he loved her too.
Dickens further adds that Fantasis knows some of the allegations in Paula's complaint are totally false. And there is plenty she does not know.
Fantasia is heartbroken and regrets for any pain she may have caused, adds Dickens. She is a fighter and a survivor and will be stronger and better for it.