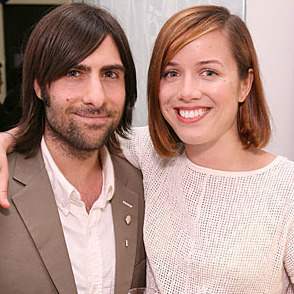 Designer Brandy Cunningham and Jason Schwartzman who tied the nuptials on 11th July 2009, are expecting their first baby together.
Jason made the announcement on Wednesday at 'Jimmy Kimmel Live!'
Jason added that he is growing his moustache to embarrass his newly born baby expected in December. The reason for having a moustache explains the actor, is that his father also had a mustache that embarrassed him as a child and now he wants to embarrass his baby, jokes the actor.