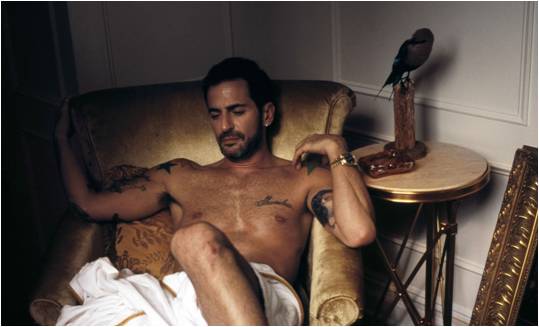 Fashion designer Marc Jacobs, 47, goes bare chest for his most recent shot for Harper's Bazaar. The designer talks about going nude for his fragrance ad 'Bang', on creating wearable outfits and also talked about his fall collection.
Talking about his nude ad, Jacobs said in terms of grooming and clothing knowledge he is not Tom Ford. There was nothing he could have worn for this ad. He tried a shirt and jeans but that didn't work following which Juergen asked him to take-off his clothes. He removed his clothes and that became the ad.
Jacobs also expressed his opinion on creating wearable clothes. He is not interested in making clothes for the museum and wants them to be worn.
His fall collection "The New York collection" is really a reflection of my personal life, says Jacobs.