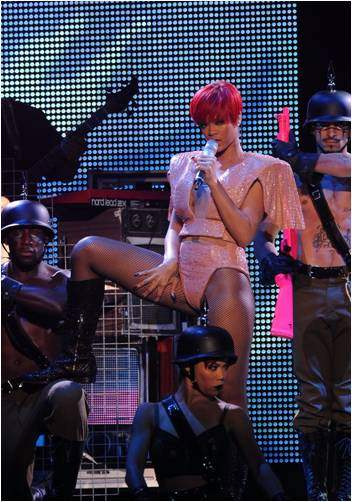 Rihann gave a live performance at Madison Square Garden in New York City on Thursday night 12th August. Rihanna was wearing a beige sequined padded shoulder top paired with matching high-cut briefs along with her staple black fish-net pantyhose.
Two days back she got a brand new tattoo on her neck that reads "Rebelle Fleur".
Kesha, who joined the stage with Rihanna, in a statement with MTV, said that she is a huge fan of Rihanna and loves leather and spikes.