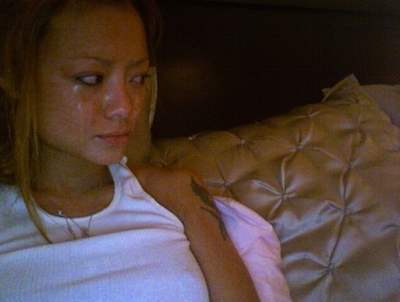 Singer Tila Tequila was attacked by the crowd while she was performing on stage at Illinois Music Festival.
Tila suffered facial cuts after the crowd threw rocks, feces and beer bottle while she took on the stage at the "Gathering of the Juggalos" concert in Hardin County, Ill on Saturdy.
Tila, gave a detailed description to TMZ of what all happened. Tila says that even before she got on stage, people started throwing huge stone rocks in her face. They also threw beer bottles, sh*t and piss at her when she was onstage.
Tila claims that the crowd was trying to kill her. After the last blow to her head with firecracker, her bodyguards and other security grabbed her and ran to the trailor. "The crowd of 2 thousand people ran after us, trying to kill me and surrounded the trailor and busted the windows leaving her scared", adds Tila.
However, law enforcement officials declined to go into detail, citing HIPAA privacy laws.
Tila twittered about her plans to file a lawsuit against concert organizers saying "Pretty soon the owners who run the Juggalos will be bankrupt. My attorney Alan is already on it. This is disgusting behavior from men."