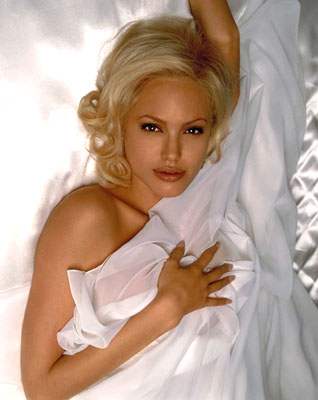 Angelina Jolie, 35, is to play Marilyn Monroe in the movie version of the novel "The Life and Opinions of Maf the Dog, and of His Friend Marilyn Monroe", author Andrew O'Hagan in a statement tells the London Telegraph.
Frank Sinatra will be played by George Clooney. An official announcement in awaited.
Angelina, when asked about the Marilyn rumors, said she doesn't know and it's only a rumor right now.