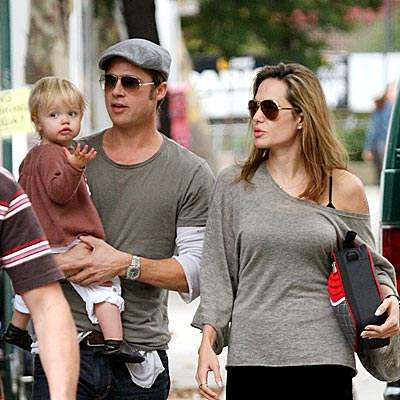 The most adorable Hollywood couple Angelina Jolie & Brad Pitt may design a children clothing line with the profits going to their charity, "Jolie-Pitt Foundation", writes Elle UK. An official announcement is awaited.
The lovely couple has previously collaborated with Asprey on designing luxe jewelry pieces last year.
With their new venture, other children may have the chance to dress up chic as do the kids of the couple.