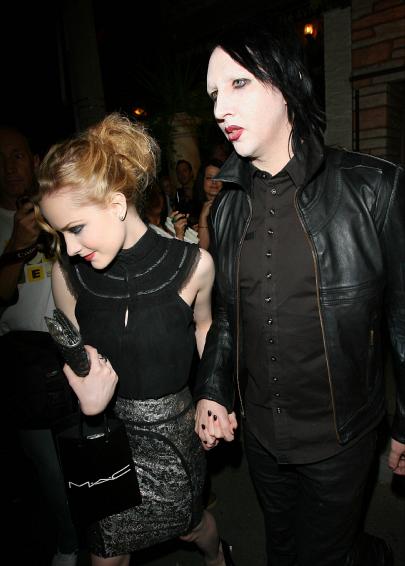 It's a final break-off between American actress and singer Evan Rachel Wood, 22, and musician Marilyn Manson, 41.
The couple called-off their engagement and Manson was spotted on Saturday night having fun with a number of girls including Playboy model Colleen Shannon in Las Vegas, reports a source to PEOPLE.
The couple has always face problems in their relationship. They began dating in 2006, broke-off in 2008, patched up, split and got engaged in January after Marilyn proposed Evan onstage in Paris. The couple has now finally called it quits.