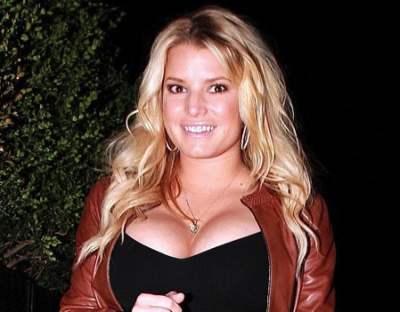 American actress, singer and television personality Jessica Simpson talks about her body image and weight gain to UK's magazine (via Huffington Post).
Talking about on how she would change her body, Ms Simpson told she wished she could take some off her chest and put it towards her butt so as to balance out a bit.
Jessica added, People talked about her weight gain for almost an entire year. She didn't feel as fat as people were making her out to be.
Talking about how her boyfriend Eric Johnson has helped her love her body, the actress who has been dating the former NFL player, said she is more confident than she has ever been in her entire life.