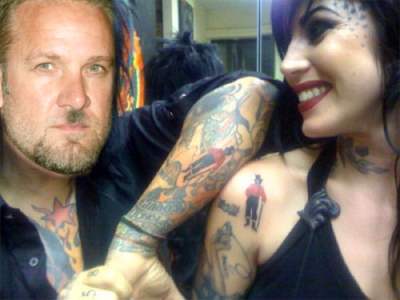 Kat Von has cleared the air of all speculations in the recent time by announcing her relationship with Jesse James.
A close friend of Kat tells PopEater, that she is totally crazy about him. James is the ex-boyfriend of Sandra Bullock. The friend also states that, Kat has no problem with James, who is ultimately not liked in America after the incidence which happened between Sandra and James.
The grapevine also states that the two are spending qualitative time with one another. However, they maintain the statement that they are just good friends. However, Kat posted on Twitter the same and later deleted it, though words once spoken cannot be taken back.
As far as Sandra is concerned, she has moved on in life.
Image:zeitgeistyreport.com