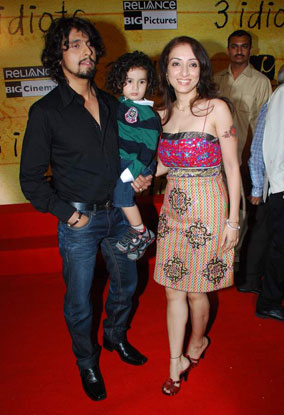 Super singer Sonu Nigam's, 3 year old kid Nevaan is all set to do his debut at this early age with the legendary singer Lata Mangeshkar.
Nevaan will be recording with Lataji his first song in her upcoming album, where he will be performing the sargam. His father, Sonu is completely delighted and is looking forward for the moment, reports mention.  Sonu confirms the news and tells Bombay Times that Nevaan is surely blessed to get such an opportunity at such an early age.
Nevaan is an intelligent son and is trained by his talented dad.
Everybody will surely be waiting for the album. The proud father for sure!