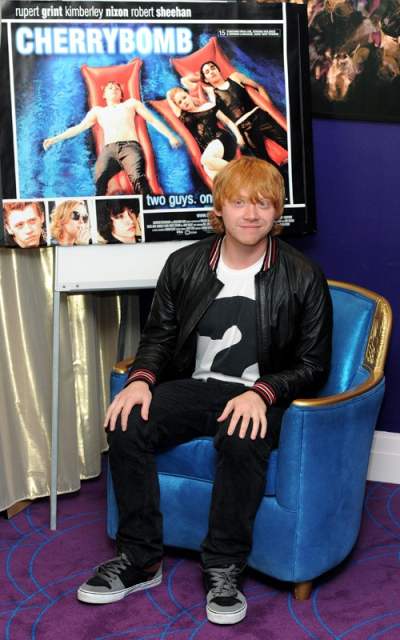 Harry Potter star, stunning Rupert Grint celebrates his 22nd birthday on 24th August with a bang.
A day before, the star was a part of the DVD release celebration of his new movie Cherrybomb in London, at the Santum Soho Hotel.
The movie is about few teenagers who enjoy a wild weekend in a completely different manner.
For now, Happy Birthday to you Rupert. Hope your film rocks!