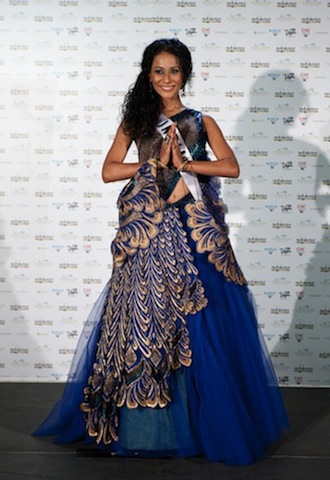 Designer Manjaree Jindal designs a gown for Miss India Universe similar to a design by Elie Saab!
The controversy is hot but nothing new for the fashion industry. The Miss Universe pageant 2010 witnessed a recent hot controversy when Miss Universe Ushoshi Sengupta wore a blue gown similar to a nude-colored gown worn by a model before that had been designed by an international label  Elie Saab, maintains the Times. Ushoshi Sengupta's gown was designed by an Indian designer Manjree Jindal. However, Sengupta's stylist maintains that the dress not being a blatant copy may pass as an original conception of the designer's mind.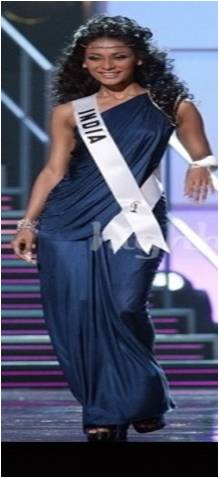 Well, except for the color the design by Manjree strives hard for originality and novelty in design and silhouette!!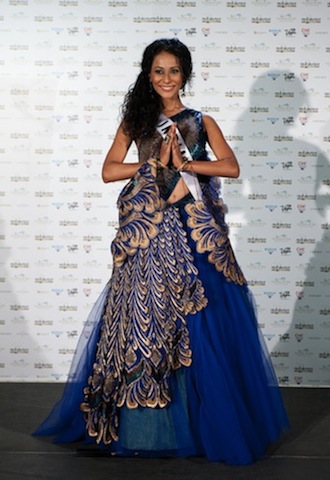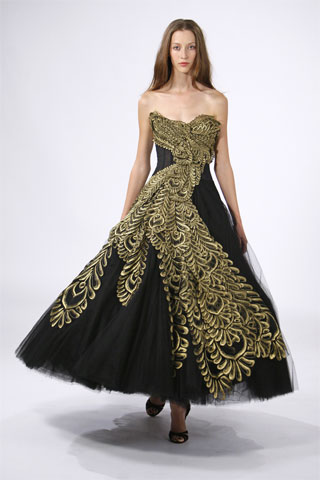 Even the National Costume was not an original piece. Kolkota based designer Dev R Nil instead of creating a lehnga-choli, created  a deep-blue color dress with peacock wing detailing. The outfit resembles with one of Marchesa's creations.
Many designers feel that the national costume should have been an Indian outfit (saree or a lehnga choli). However, Dev R Nil defends the designers saying the costume was inspired by India's national bird 'peacock' and this time, they wanted to give a contemporary look to the outfit.
Do you like the National costume Ushoshi wore at the Miss Universe 2010 Pageant?