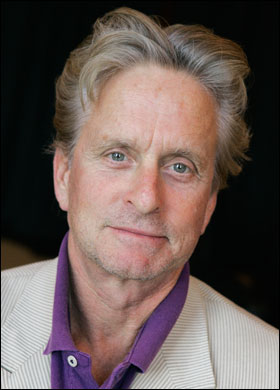 Oscar winning actor, Michael Douglas, is in the middle of an aggressive eight-week chemotherapy and radiation treatment to kill the developing tumor inside his throat.
The actor appeared on 'The Late Show with Dave Letterman,' on Tuesday night and told the audience about the treatment, reports Associated Press.
Douglas told that since his cancer has remained above the neck, there is an 80% or better chance of recovery. The treatment started when the cancer was already at its fourth stage.
The actor has already completed his first week of radiation and chemotherapy.
Earlier, the doctors also said that the treatment may alter or take over Douglas voice.