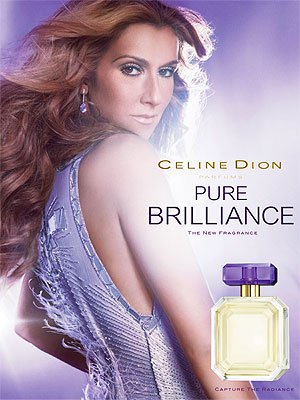 Celine Dion, 42, has unveiled her latest fragrance named "Pure Brilliance". The singer describes 'Pure Brilliance' as a floral scent with notes of apple, pear, freesia, honeysuckle and green leaves.
In a recent chat with People, Celine also talked about the power of fragrance.
Pure Brilliance will hit the stores on 6th of September with price starting from $28.