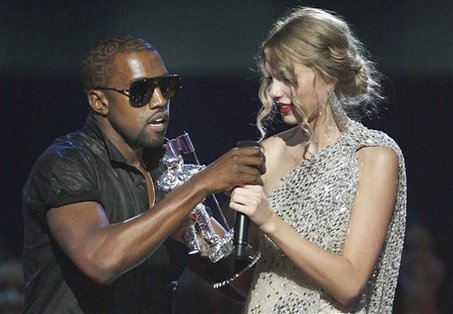 Rapper Kanye West, has written an apology song for Taylor Swift!
Last year at MTV VMAs, while Taylor Swift was delivering her acceptance speech for Best Female Video, Kanye ran up on the stage and proclaimed that Beyonce has one of the best videos of all time – "Single Ladies", leaving Taylor shocked and speechless on the stage.
The rapper apologized to Swift later and now he is back with an apology song for her.
"I wrote a song for Taylor Swift that's so beautiful and I want her to have it," Kanye wrote on his Twitter. "If she won't take it then I'll perform it for her."
Kany is all set to take over the stage at the MTV VMAs this September, confirms MTV.
Image: nola