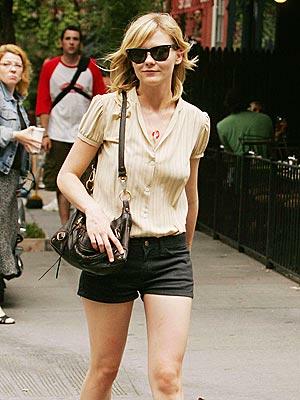 James Jimenez was sentenced to 4 years of jail on tuesday. The US magazine reported that the mechanic was accused of trespassing and stealing a Balenciaga bag worth $2000 and a cell phone in 2007.
He was accused for having breaking into Kirsten Dunst's hotel room in New York city while the actress was in the city to promote her movie 'How to Lose Friends and Alienate People' also starring Simon Pegg and Megan Fox.
However jimenez pleaded to be innocent and that he was drawn in to the room by Jarrod Beinerman who actually stole the items and was supposedly selling drugs.He said that he was unaware why was he charged as he did not commit the crime. Dunst denied the consumption of drugs.
Jimenez's lawyer speaking to the NY Daily in an interview reminded about the actress supporting the marijuana to be legalized. He also openly mentioned that Kirsten Dunst consumes Marijuana is a known fact to all.