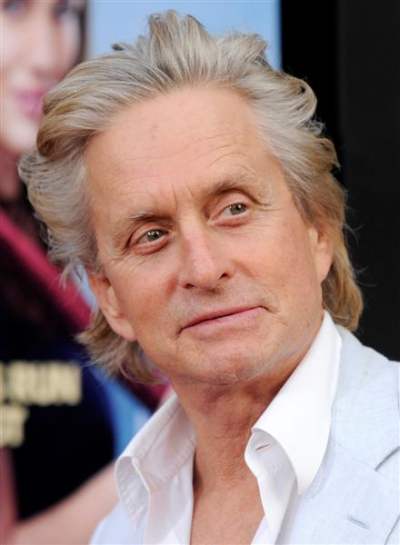 Douglas put on a brave face when he kicked off Stand Up to Cancer TV special on Friday, the 10th of September. The 65 year old superstar urged fans to raise cash for research into the disease he's battling. He also asked them to sign up for regular health checks. Michael Douglas was among more than 100 Hollywood stars, all touched by cancer that appeared on the US telethon. The actor was recently diagnosed with stage four throat cancer.
Douglas was joined by Patrick Swayze's widow Lisa Niemi who fought back tears while urging people to donate for the cause. The Dirty Dancing star succumbed to Pancreatic Cancer about a year ago.
Also joining hands for the noble cause were former E.R. star Maura Tierney who is battling breast cancer as well as cancer survivors Michael C.Hall and Christina Applegate.
Image: socialmediaseo.net