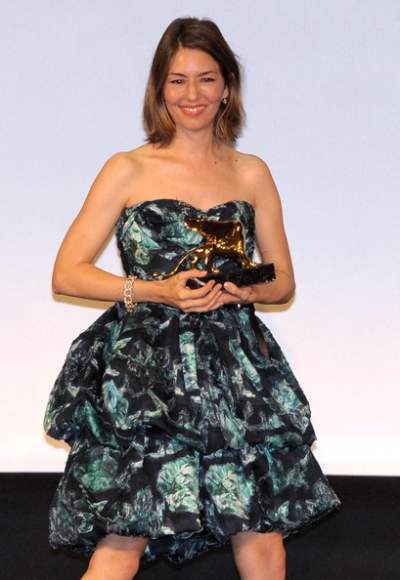 U.S. director Sofia Coppola has bagged the Golden Lion for her movie 'Somewhere'. The story is a comic drama about a glamorous yet shallow actor who's stumbling through a life of Hollywood excess whose life takes an unexpected turn when his adolescent daughter comes to live with him. The film stars Stephen Dorff and Ellen Fanning as the father-daughter duo.
Coppola admitted that her story was inspired by her own life as the daughter of the award-winning director Francis Ford Coppola. She also thanked her dad for "teaching her". She was presented with the award from her ex-boyfriend and chairman of the jury Quentin Tarantino who revealed that her win was a unanimous choice.
The 67th edition of Venice Film Festival saw 24 films in competition. Vincent Gallo was named the best actor for his role as an American Taliban in Essential Killing, while Mila Kunis' performance in the ballet thriller Black Swan won her the Marcello Mastroianni Award for best young actor or actress. Horror film, The Last Circus won Spain's Alex de la Iglesia the best director trophy.
Image: Zimbio