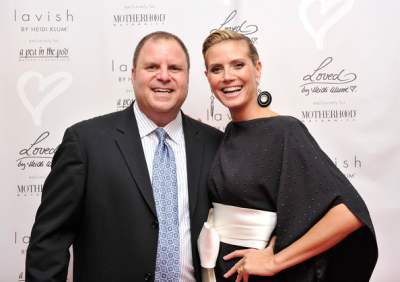 Forever the party animal, Heidi Klum played host at a party at Destination Maternity for Fashion's Night Out in New York City. The supermodel continued to wow admirers in a black dress with a classic white bow belt as she posed for pictures.
Klum has taken upon herself to design for yummy mummies. She has been involved in designing maternity clothes for exclusive lines such as Motherhood Maternity and A Pea in a Pod.
Heidi Klum was also recently chosen as the new face of Coty make-up international brand. Besides appearing in print and TV campaigns, the beauty will also lend her creativity in the designing of product collections.
Image: Zimbio