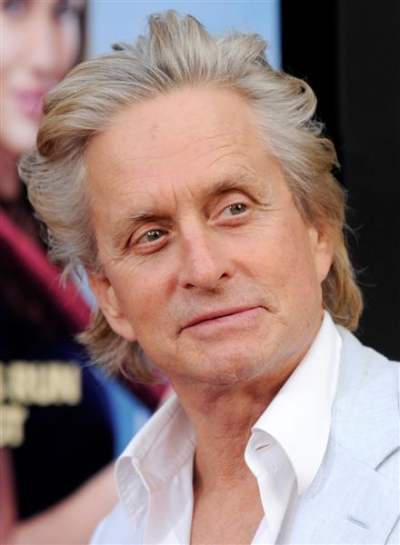 Douglas is battling through life threatening throat cancer. Doctors have now ascertained that he has very good chances of recovering from stage four throat cancer. Douglas has been under intensive care in order to get rid of the deadly disease. He had called himself a fighter when he spoke before he took leave off to battle with his sickness.
He is undergoing chemotherapy and radiation. He has said that intensive smoking and alcohol consumption has led to the tumor in his throat. He has requested his fans to be positive and that he would completely recover from his current state. He said that he consumes aloe infused water to passify his painful throat.
Douglas is up with high spirits stating that all the bad times are over and he is recovering; refer to the tumor to have cringed. The actor also has made sure of involving his family members, wife Catherine Zeta jones and his young kids, during some of his visits to the hospital. Speaking to USA today he also admits that his days having been terrible and he is yet to find God.
He admits to have been upset initially but now has accepted the fact that such a thing happens.