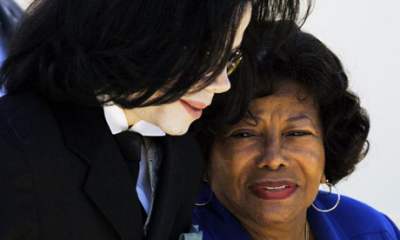 Michael Jackson's mother Katherine Jackson and children are suing the promoters (AEG) for not providing the proper  life saver equipment to the doctor who has been charged for the pop star's death. She also accused the company in being careless while appointing Dr. Conrad Murray as Jackson's physician as per the lawsuit filed on Wednesday in the Superior court of Los Angeles.
Conrad has pleaded not guilty over the pop star's death while the police claim that an overdose of propofol (anaesthetic) was given to Jackson. However the AEG reports that Jackson died before he even signed the agreement for the concert and that Dr. Murray would be his physician only while the singer rehearsed and prepared for the concert, and hence claimed AEG was not bound to the incident.
Katherine Jackson seeks damages in the lawsuit, also mentioning that AEG was responsible for the emotional stress caused to Jackson's son as he saw his father's death.