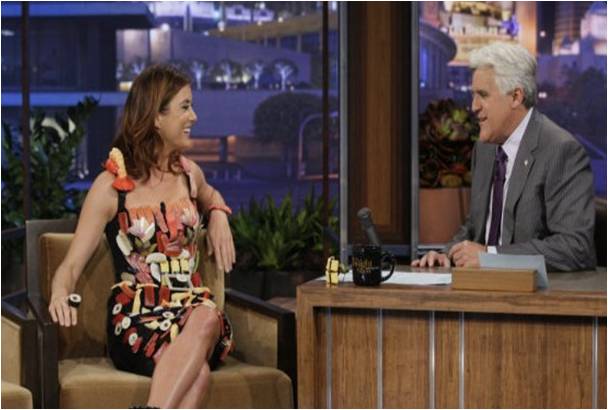 Television actress, Kate Walsh paid a tribute to Lady Gaga's controversial meat dress when she appeared on The Jay Leno show on Thursday sporting an outfit made of sushi and sashimi. She finished off the look with prawns strapped to her LV stilettos and a ring made from a sushi roll.
The 'Private Practice' star was in news recently when she made a remark about Gaga's meat dress which did not go very well with her fans. This stunt was reportedly to mend fences with the eccentric singer and also raise awareness about her favourite charity, Oceana in the process.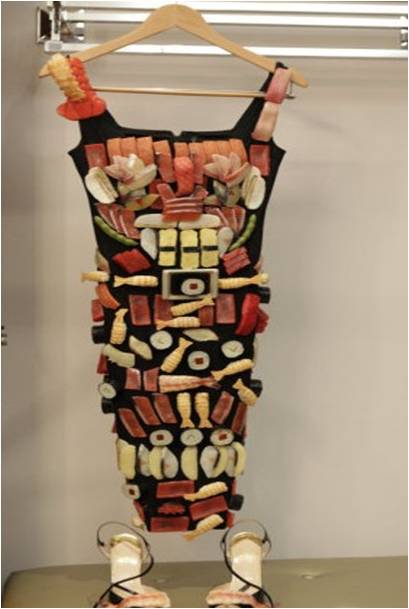 Walsh later revealed on Twitter that the sushi on her dress was fake.
Image:Paul Drinkwater/NBC