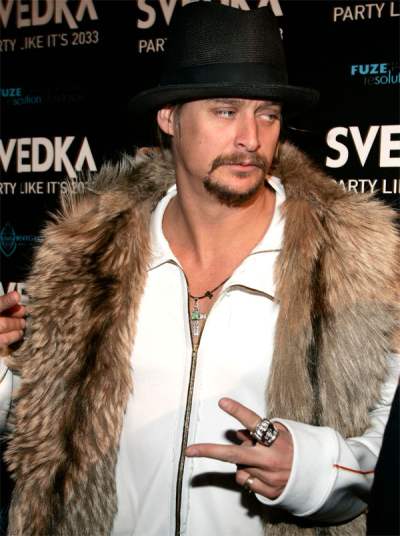 Kid Rock and his entourage were asked by an Atlanta court to pay $40,000 in damages in relation to the Waffle House case. The decision which came on Friday decided that there was provocation from both sides and blame could not be placed fully on either.
The case which happened in 2007 involved the prosecutor, Harlan Akins who accused Kid Rock and his crew of beating him up and breaking his mobile phones. Akins sought $6,000 in medical fees along with an undisclosed amount of punitive damages.
Rock is to pay 15% of the total damages which comes out to be $6,000. A major part of the damage, 70%  is to be paid by his guitarist who allegedly packed the first punch.
Image:maxim.com