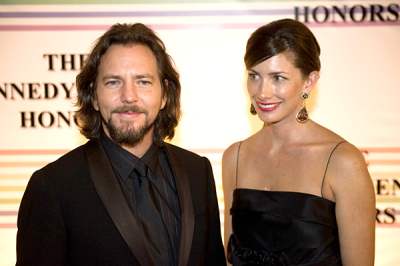 Pearl Jam vocalist Eddie Veddar married his long time girlfriend and mother of his two children, Jill McCormick on Saturday.
The Hawaii wedding was attended by various stars from the music and film industry. Sean Penn and musician Jack Johnson were amongst those present to see the couple exchange vows. The couple are parents to Olivia, six and Harper Moon, two.
This is Veddar's second marriage. His first marriage to musician Beth Liebling lasted six years before ending in 2000.
Image: theage.com.au