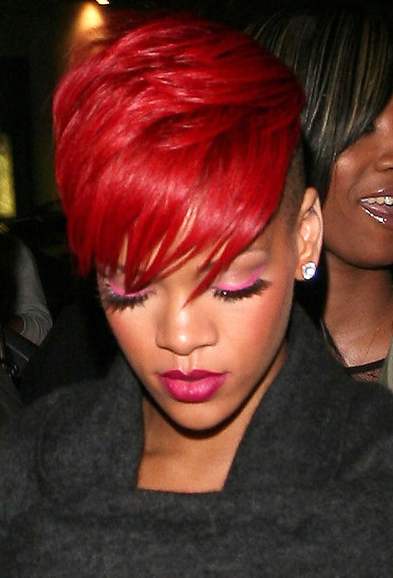 Singer Rihanna looked a bit too tired from her weekend at Las Vegas when shutterbugs caught her catching a flight out of McCarren Airport on Sunday.
The Barbadian singer was returning after hosting Katy Perry's bachelorette party the previous day.
Rihanna was casually dressed in black tights and a white top.  She threw over a black cap over her long red locks.
Image: haironthebrain.com