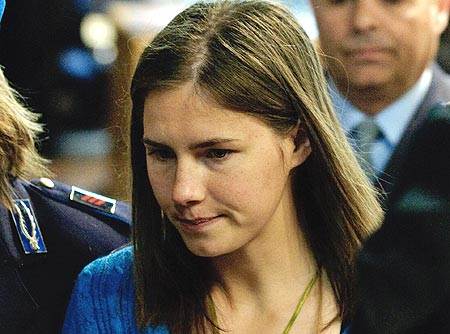 American student Amanda Knox, who has been convicted of murder of her roommate and fellow exchange student, Meredith Kercher, has vowed to stop producers from making a movie based on her high profile case. Her lawyers have confirmed that action will be taken against executives at America's Lifetime Network, who were to make the film.
"Foxy Knoxy" Amanda was sentenced to 26 years in prison in December after she was found guilty of murdering Kercher after a night full of sex and drugs. Her ex-beau Raffaele Sollecito was also convicted.
Sexy Heroes actress Hayden Panettiere was to play the role of Knox in the movie adaptation while no other actor had been finalised to take on other roles.
Image: news.spreadit.org