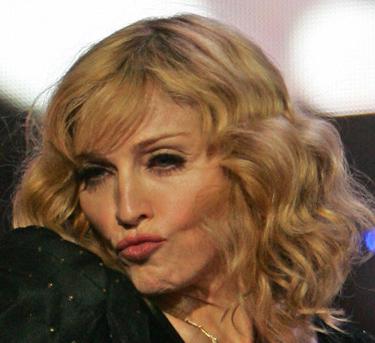 A retired New York City firefighter, Robert Linhart was arrested after he was seen scrawling Madonna's mansion with graffiti messages of adoration.
He was charged with creating graffiti, resisting arrest and criminal possession of an ice pick which was later recovered from his car.
Defendant's lawyer Cheryl Bader argued that Madonna was not threatened and therefore it wasn't a crime. Linhart was observed outside Madonna's home twice in a span of four days.
His bail was set at $20,000 cash.
Image: celebrityclothingline.com