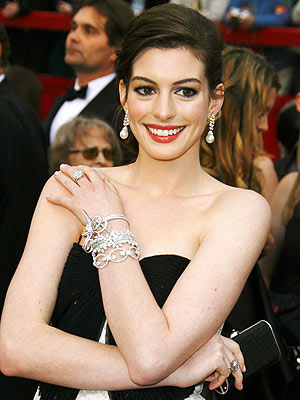 Jewellery gifted to Anne Hathaway by her ex-boyfriend Italian businessman Raffaello Follieri raised $44,000 in an auction to help pay back Follieri's victims.
Raffaello was a conman who was sentenced to 4.5years in prison in December 2008 after he pleads guilty to 14 counts of conspiracy, fraud and money laundering.
Hathaway had ended her relationship with Follieri Shortly before he was taken in custody.
'The Devil wears Prada' actress had to hand over all the extravagant gifts she received from him as part of evidence for the case. The items included a five strand pearl necklace, Rolex watches, rings and ear-rings.
Image: jewelry-boxes-etc.com