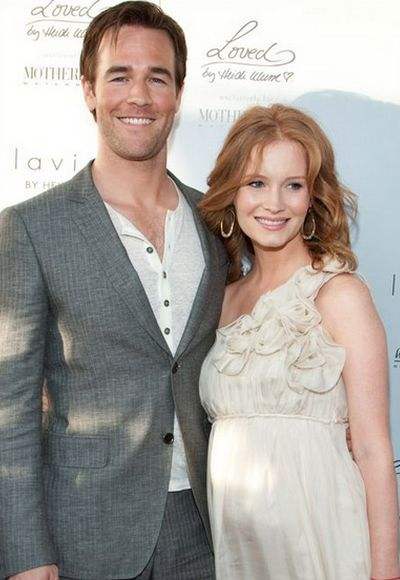 American television actor James Van Der Beek announced on Saturday that he and his wife, Kimberly Brook, have become proud parents of a baby girl. The couple has named their little bundle of joy Olivia Van Der Beek.
Beek tweeted that he was overwhelmed with the experience and fell in love the moment he saw his little girl.
James married his business consultant wife Kelly in August during a private Jewish ceremony in Israel. The baby is a first for both.
Image: hollywooddame.com