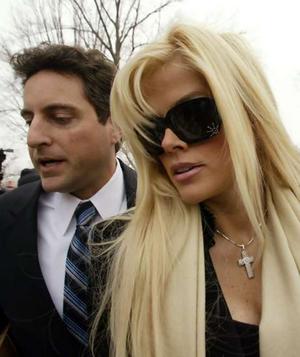 The SC has decided to reconsider whether the estate of Anna Nicole Smith should get part of the fortune left behind by her ex-hubby.
Smith married elderly Texas billionaire, J. Howard Marshall in 1994 and the marriage lasted until his death in 1995. His will left nearly all his money to the tune of $1.6 billion to his son, E. Pierce Marshall, and almost nothing to Smith. Pierce Jr. too died in 2006.
Before her death in 2008 because of a drug overdose, Smith had challenged the will and claiming that she too had a share on her husband's fortune. But the court rejected her plea on grounds that Marshall Sr. was mentally fit and under no undue pressure when he drew up the will. Now her estate which is managed by her then domestic partner Larry Birkhead, and attorney Howard K. Stern are pursuing her case.
Image: babble.com