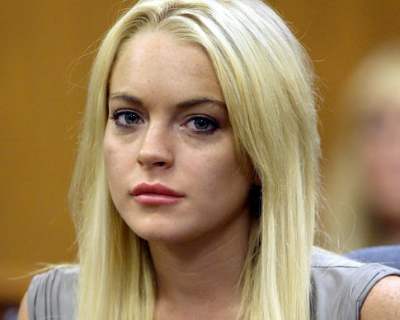 Lindsay Lohan's legal team has requested a Florida court to drop the lawsuit against the actress in which she is accused of stealing the formula which goes into making her tanning spray 'Sevin Nyne'.
The star has insisted that she has no involvement in the manufacturing of the product and was just serving as a brand ambassador.
Lohan, alongside entrepreneur Lorit Simon, was sued with a breach of contract last year by a couple of Florida execs who claimed that the company had stolen their tanning spray formula.
Image: buzzbox.com