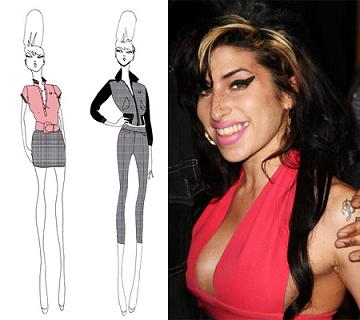 Singer Amy Winehouse has now turned Designer.
The "Rehab" hitmaker is ready with her new Fred Perry clothing line. The line will feature coats, shirts and skirts. She will showcase her designs in the November issue of Glamour magazine where she is all set to model her own creations.
Winehouse has stated that the label is as fashionable as Fred Perry's range itself.
The singer who has always been partial to the brand for personal wear is confident about her own line's success.
Image: saywhatnews.com